THE ULTIMATE 3D INTERACTIVE EXPERIENCES
3D applications & IMMERSIVE EXPERIENCES for online retailers
We create 3D Interactive Product Viewers, Online Configurators & Augmented Reality experiences.
OUR SOLUTIONS ARE ECOMMERCE COMPATIBLE, CREATING INSPIRATIONAL ONLINE RETAIL EXPERIENCES AND INCREASING CUSTOMER ENGAGEMENT
WE ARE ABLE TO HELP YOU TO CONVERT MORE ENQUIRIES AND INCREASE SALES BY EMPOWERING YOU AND YOUR CUSTOMERS.
MODE'S APPLICATION IS? A GROUND-BREAKING E-COMMERCE PLATFORM WHICH GREATLY ENRICHES THE FUTURE OF SHOPPING USING 3D AND AR TECHNOLOGY.
SO NOW YOU UNDERSTAND THE OPPORTUNITY, COULD WE HAVE A CONVERSATION?
Mode's applications are ground-breaking e-commerce platform which greatly enriches the future of shopping using 3D and AR technology. Now you are up to date, let's have a conversation.
View + Configure + Augment

Our cutting edge configurator platforms require no plugins or downloads. They are highly accessible and compatible with desktop, tablet and mobile devices. eCommerce compatible we give your customers the ability to configure, understand and design tailored products. We create comprehensive configuration tools that embed seamlessly in your website and help generate and convert more sales, and inspire customers.
We create online and embedded 3D interactive & viewable content. Our informative, inspirational story telling applications work seamlessly via your web browser. As our mobile devices, tablets, and desktops become more powerful, so does our ability to harness their potential to create unique and memorable experiences for your customers.


Enable customers to view your 3D content and products in the real world. Our Augmented Reality (AR) solutions enable an exciting and highly inspirational customer experience. The perfect addition to your online offering. No need for downloads or plugins, it just works!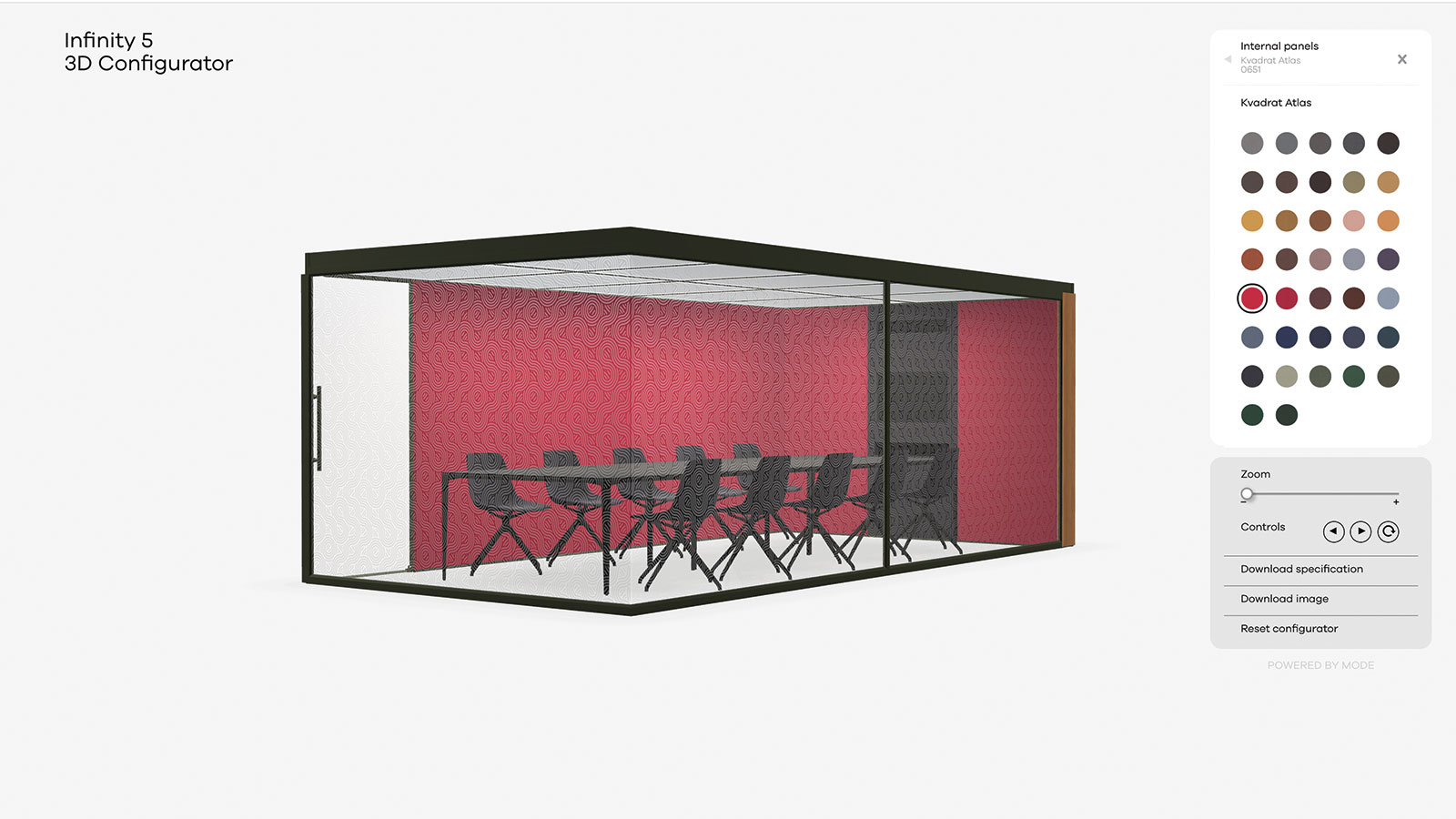 Boss Design, Infinity Pods
Our pod configurators have been developed in conjunction with the creative team at Boss Design.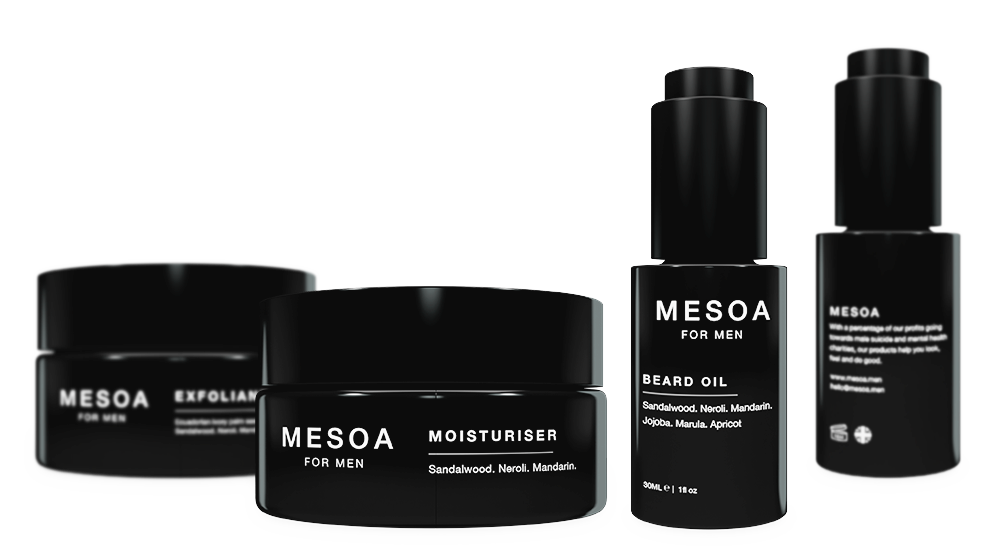 This project demonstrates a myriad of solutions and they all start with a desire to reach a bigger audience.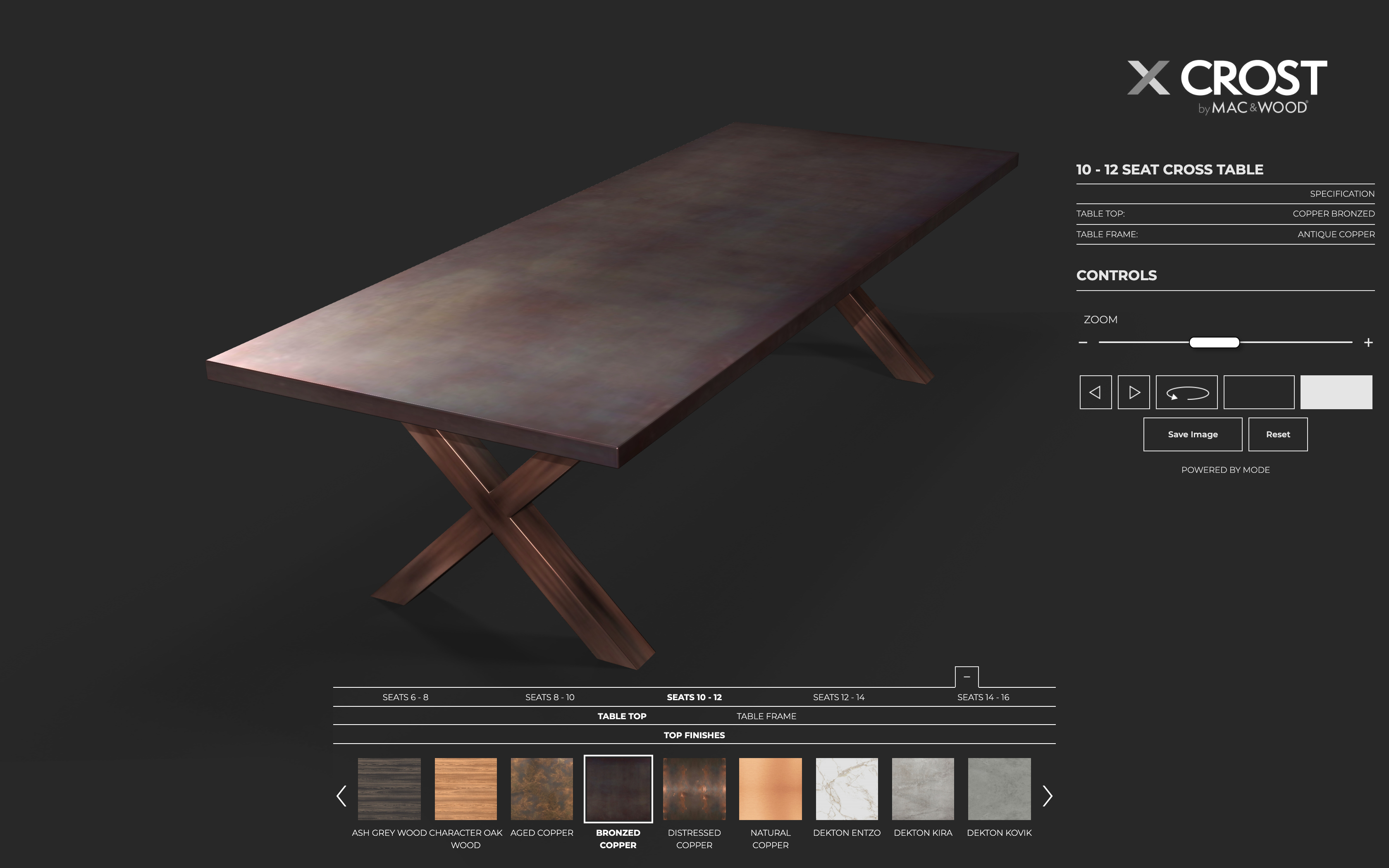 A great configurator that links to eCommerce and manages costs.