19-09-21
MODE 1.02 is here. Our powerful configurator platform ready for the next chapter. So what have we been up to?
During the past 12-18 months

MODE

 has continued to develop it's knowledge of the technology

MODE has continued to refine the render engine, resulting in a more sophisticated look and feel.

MODE has

continued to refine the render & lighting quality. More realistic and convincing.

MODE now has its own secure servers. We Invested in our setup ensuring a more reliable service.

MODE can respond quickly and effectively. I fulltime team of staff based in the UK.

MODE now has the skills in house to deliver 100% of the system in house.

MODE has c

ontinued developing it's affiliations with more fabric houses. Vescom, Yarwood, Muirhead, Camira. With more to folow.
MODE 1.01 UI upgrades & UX refinements
Clearer highlighted selections

Smaller finish swatches

Reduced loading times

More stable & reliable

Increased screen space for the product

Swatches organised by colour variant

Improved website integration with a responsive iFrame

HD image capture (

1920 x 1080 pixels)

A large database of fabrics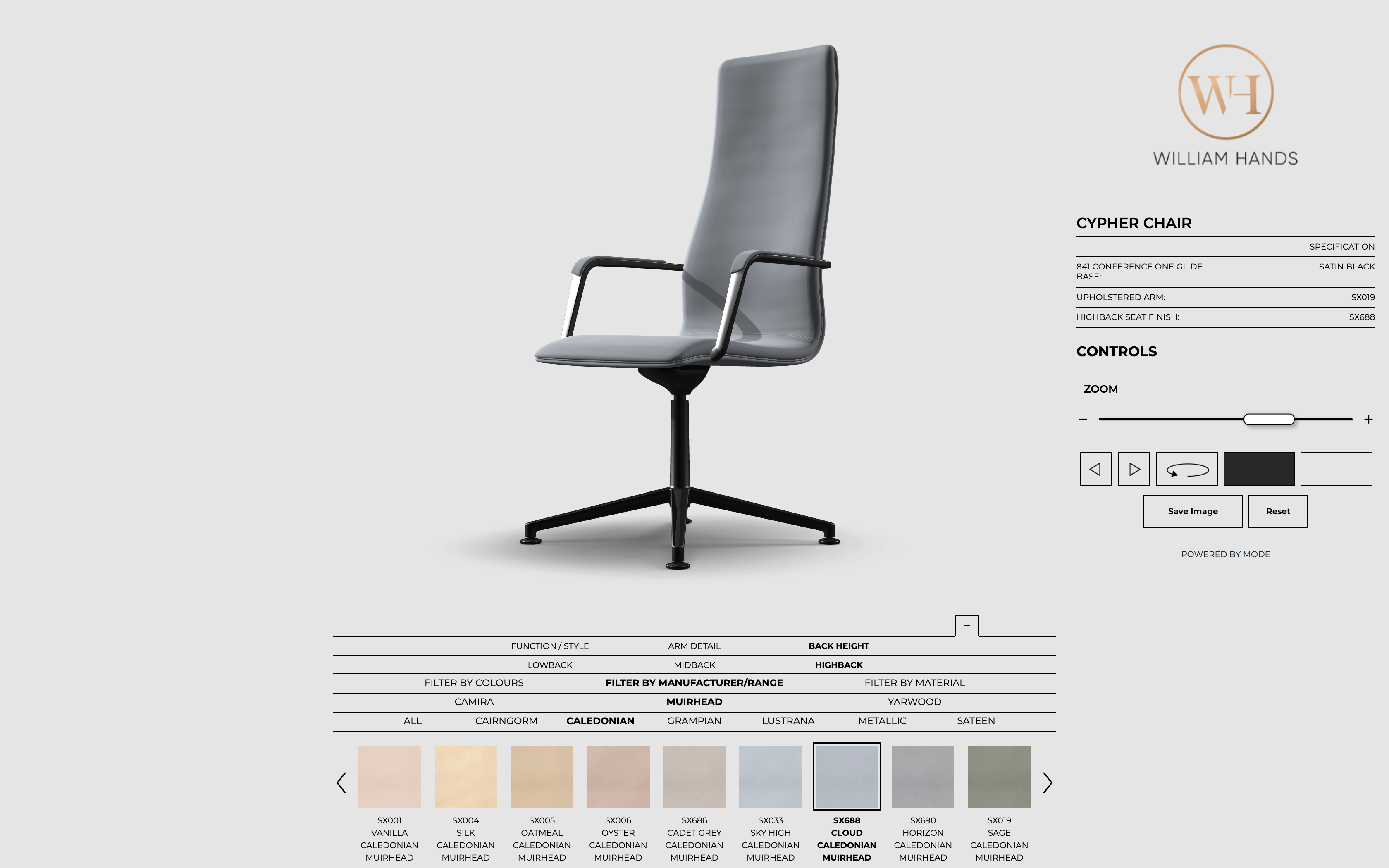 MODE 1.02 UI upgrades & UX refinements
New light/dark backdrops

Zoom off by default

Zoom off/on option

New photoreal render engine

More refined shaders and materials

Start configurator button

Loading bar on startup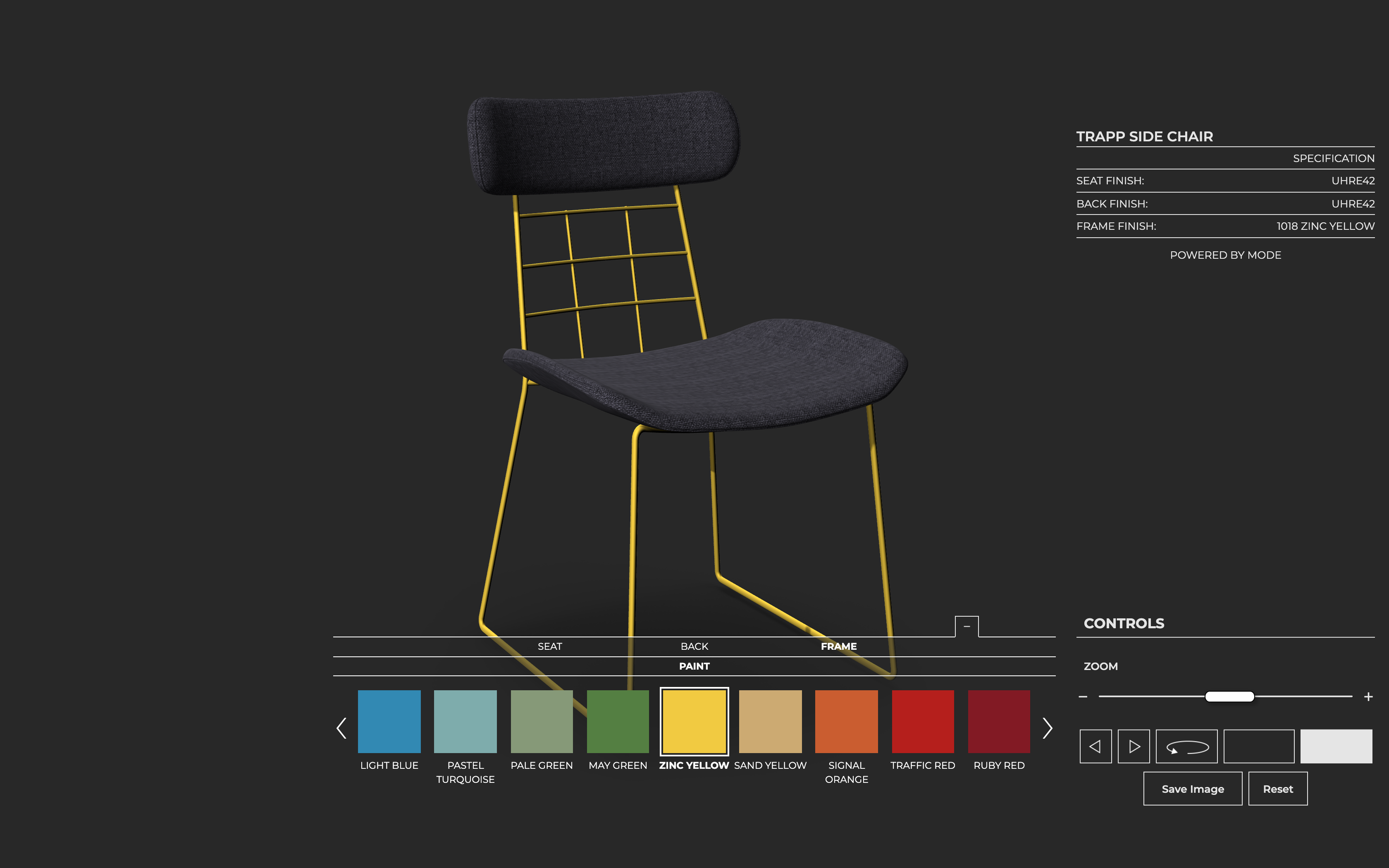 MODE 2.0 platform future developments
New backend dashboard with user management (in progress)

Backdrop room set imagery for hero shots

Upload your own backdrop images for hero shots

Augmented Reality

eCommerce

Presentation mode

Toon effect icon maker

History of selections

Save and create presets

Alternative Languages

Animated products

More configurable lighting 

Downloadable content

Realtime engine optimisation

And much much more
MODE the company
More frequent and regular updates & communications

More frequent  introduction of developments & features

Active marketing and social media activities

Capital Investment

A desire to create something amazing

A desire to operate a professional business

A desire to introduce new technologies

We have the skill sets to deliver
Our vision is clear and our latest developments can now be seen. We hope you continue to benefit from our latest updates and that the Mode can become a strategic part of your business.