THE ULTIMATE 3D INTERACTIVE EXPERIENCES
Working for Orangebox on their Eva Operators chair. Our 3D modellers & coders worked closely with the Orangebox design team to create a stunning 3d product viewing experience & configurator. Our cinematic play feature allows offer an unique perspective of your configured product.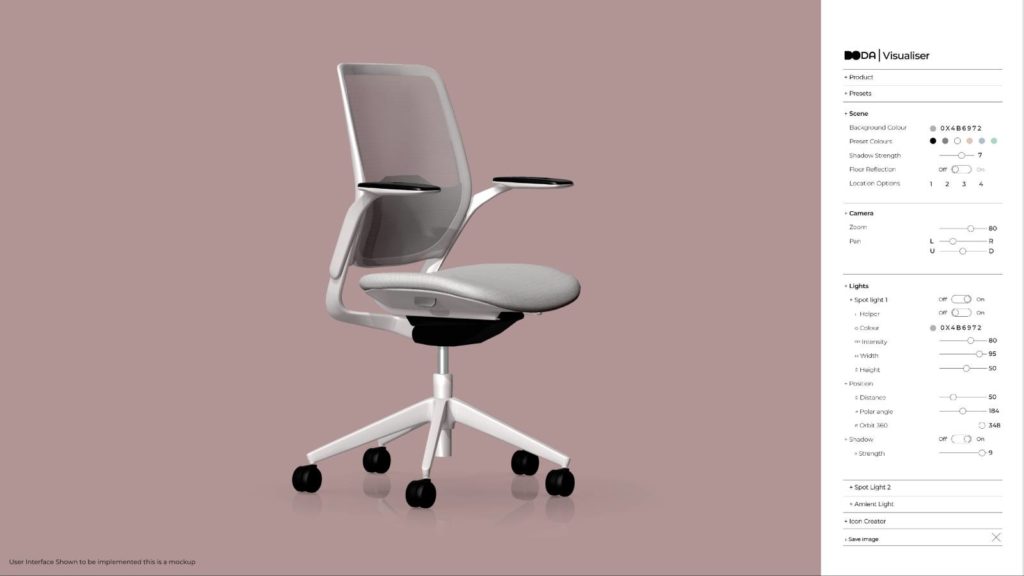 Our cutting edge configurator platforms require no plugins or downloads. Highly accessible and compatible with desktop, tablet and mobile devices. eCommerce compatible we give your customers the ability to configure, understand and design tailored products. We create comprehensive configuration tools that embed seamlessly in your website and help generate and convert more sales, and inspire customers.
We create online and embedded 3D interactive & viewable content. Our informative, inspirational story telling applications work seamlessly via your web browser. As our mobile devices, tablets, and desktops become more powerful, so does our ability to harness its potential. Creating unique and memorable experiences for your customers.