THE ULTIMATE 3D INTERACTIVE EXPERIENCES
Our pod configurators have been developed in conjunction with the creative team at Boss Design. A tailored UI that allows for a seamless user experience that sits perfectly within the Boss Design brand.
The key features include. PDF specification download, image download, thousands for configurations. Designed for Boss Design, our configurators demonstrate controlled circadian lighting and a subtle airflow system. To help designers and specifiers to understand the pod's potential we have introduced the room set options and much more.
Try for yourself below…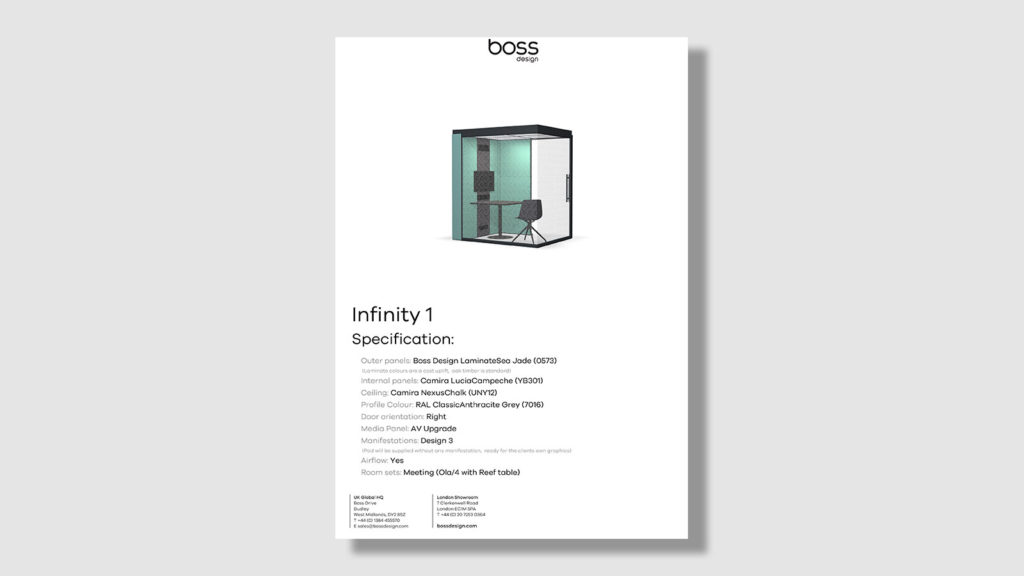 Our cutting edge configurator platforms require no plugins or downloads. Highly accessible and compatible with desktop, tablet and mobile devices. eCommerce compatible we give your customers the ability to configure, understand and design tailored products. We create comprehensive configuration tools that embed seamlessly in your website and help generate and convert more sales, and inspire customers.