THE ULTIMATE 3D INTERACTIVE EXPERIENCES
They have a reputation for designing and making inspirational furniture and have been one of our partners for the last five years. We have worked collaboratively on a number of innovative projects and have enjoyed the challenge of creating ever more sophisticated 3D configurators.
The team has created the most comprehensive models & configurator yet.
Below: One of two new tables by William Hands. It's distinct design, elegance, and functionality follow in the footsteps of the established and popular Vantage Table Range.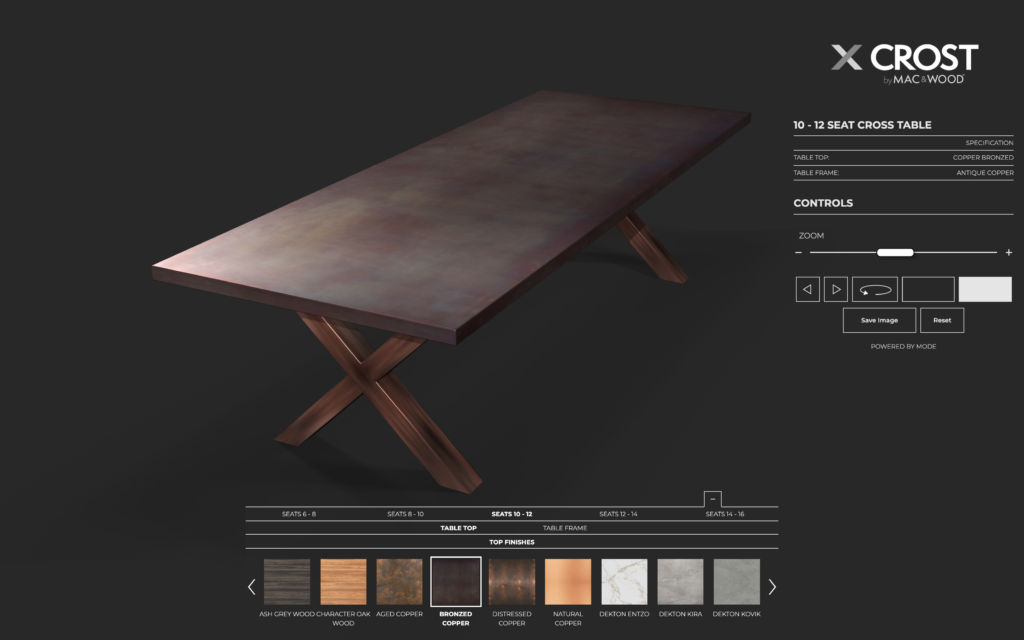 Our cutting edge configurator platforms require no plugins or downloads. Highly accessible and compatible with desktop, tablet and mobile devices. eCommerce compatible we give your customers the ability to configure, understand and design tailored products. We create comprehensive configuration tools that embed seamlessly in your website and help generate and convert more sales, and inspire customers.